Last fall, I sort of went crazy looking for a dress form...I looked on the net, I called stores, I tried wedding dress boutiques for a broken mannequin.... I tried everything, but no one seemed to have one to sell, throw out, give away, etc. I was about to give up, when I was driving past a plus size ladies store, I stopped in to ask, what could it hurt. The manager was rude and said no, they do not give them away or sell dress forms, they destroy them! OK, well that was useless. A young sales clerk handed me her number and said call me.
I did and she offered me her dress forms, her boyfriend had salvaged them from the dumpster out back and they no longer needed them....AWESOME!!
Now, I'm not allowed to show you the before pictures because I promised her I wouldn't (logo on them), so here is the finished pictures.
It's a size 14 (now I'm really a 16 right now, but working my way down!!).
I used vintage (25yrs) dictionary pages and Gold Glimmer Modpodge to cover it with.
I watered down the Modpodge to make it easier to work with, it makes the form glow. I had fun with the pages, putting the definition of "First Base" on her upper right breast, hahah!
This is the other form she gave me, it's a size 14 bust! I did the same with this one and it's perfect for showing off jewelery or scarves. Notice my newest creation, apparently they are all the rage, those ribbon pearl necklaces.
That necklace cost $2 to make!! and about 45 minutes of my time. Love it so much I am going to make another in red.
I usually stand it on a stool when I want to work on altering something, I'm quite happy with the results.
So I kinds liked that I was saved from dumpster diving myself for one, thanks for generous and kind strangers.
I'll be linking to these great blogs,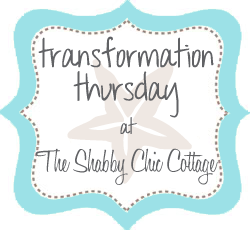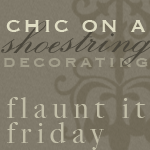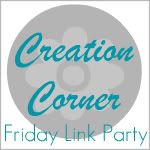 Cheers,
Viviana