This is a great way to make the sanitizer and lotion dispensers match, we have ours in the hallway where everyone can use them when they need to, I thought it would be a clever way to add a little colour and make them look more classy.
Some 12x12 scrapbook paper, ribbon double sided sticky tape and some ugly bottles of hand sanitizer and hand lotion.
Cut the paper to height needed and adhere using sticky tape, use left over strip to fit over the bottles.
Once you adhere the strips, tie the ribbon around each bottle and TADA! You've got some pretty in your life.




I think they look quite lovely right there.... gotta get better at tying ribbon though!
It's yet another snowy day, but before I take off to go shovel our walkway... here is my contribution for the week (I may have more if I get the chance), but I thought this would be great for Blue Monday.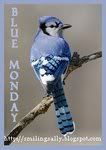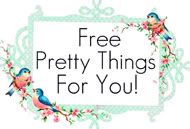 Thanks for looking,
Viviana