It's perfect for my free table (got it from a back alley, it was being thrown out I guess), which will get refinished at a later date.
This little wall shelf got the treatment too.
I love Krylon paints, they not only dry in 10 minutes, they are inexpensive and you can paint almost anything!
I covered the lampshade with the cheap burlap, I wanted it to have lots of contrast with the shiny paint job.
This hangs on the wall on the other side of the entrance of the living room, it looks great with my Russian Matryoshka Dolls.
I got the lamp for $2, the shelf for $1, the paint for $4, I already had the burlap, the hot glue gun and the spray glue. All together, the project cost $7 and about 1 hour of work. Loves it!!!!
Check out all the other projects and thrifty finds at,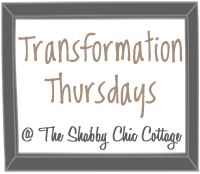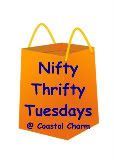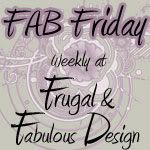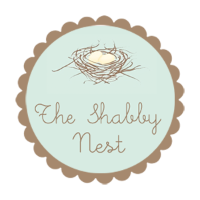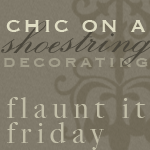 Thanks so much for stopping by and leaving some comments.
Cheers,
Viviana